"For people who want to easily maximize their energy and focus, AUTONOMY is the new way to start the day.."
"Autonomy nails the creaminess of nut milk while also delivering a delicious adaptogen blend."
"THE BEST! Has changed my travel routine in a major way. Easy to incorporate into my mornings when I'm constantly on the road. 10/10"
"Not only do we prefer the taste over oat milk we appreciate the nutritional value and the feeling of being more awake & alert after our morning cup."
Unmatched taste with proven health benefits
The formulation starts with almond, cashew, vanilla and MCT oil, to create the best tasting latte you've ever had. Then we add an effective dose of organic nootropics in every mug.
Cordyceps

enhances energy production
Non GMO

Keto Friendly

Plant based

Paleo Friendly

Zero added sugar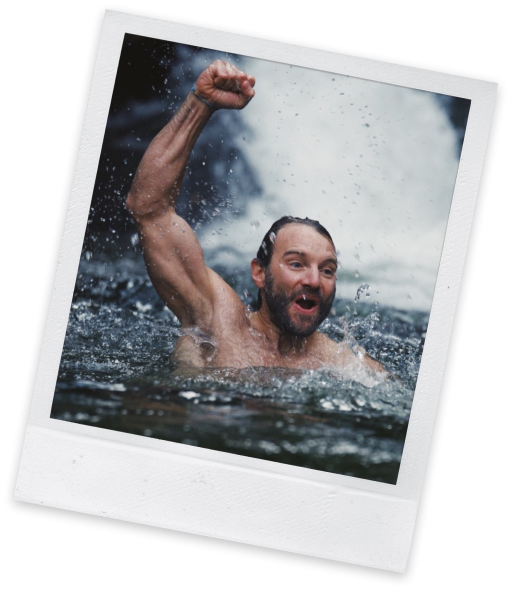 Do life on your terms
As a co-founder and former Head Chef of HelloFresh my life is dedicated to flavor and performance with zero compromise.
If you're looking for a cheap creamer, we're not the product for you. If you're looking to enjoy the best tasting morning mug and have the energy and focus to go after it, then I'm stoked you found us.
A great life starts with great mornings and great mornings start with a new kind of latte.
Founder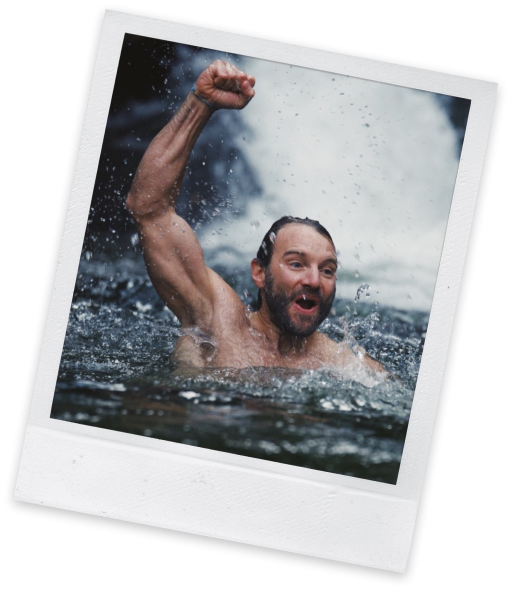 FAQ
What is AUTONOMY?

It's what you experience when you're not at the mercy of the sh*tty food choices you're confronted with when life gets busy. It's not compromising on nutrition, deliciousness or the chance to take a deeply satisfying food moment to yourself. More specifically our first product is a velvety, nutrient dense, plant-based upgrade for your morning hot drink, that can elevate your current breakfast routine, to keep your brain sharp and energized right through to lunch time.
What is a 'nootropic wellness blend'?

It's a combination of whole food ingredients, adaptogens and nootropics that make drinks and snacks taste better whilst supporting focus and flow state.
Does AUTONOMY contain caffeine or stimulants?

No. AUTONOMY is a nutrient-dense nootropic blend that you can add to your coffee (or hot drink of choice). By itself AUTONOMY combines energizing healthy fats and adaptogenic mushrooms to keep your brain sharp. When combined with caffeine the L-theanine (an amino acid originally derived from green tea) in our formulation actually helps to smooth out your caffeine ride, neutralizing any jitters and leaving you with consistent energy and focus.

If you want to make your morning routine really simple check out our AUTONOMY+ coffee and AUTONOMY+ matcha formulations, which both contain caffeine from high grade coffee and matcha. Just squeeze them into hot water, froth and you're set.
Is AUTONOMY low carb/keto?

That depends on how low you want to go. We've kept the carbs low enough (and the healthy fats high enough), that our morning cup will replace the sugar highs and lows you can feel with cereals, pastries and snack bars, which puts us firmly in the 'keto-friendly camp'.
Are your mushrooms from fruiting body or mycelial mass?

We are on Team Fruiting Body! Find out why here
Are your products Paleo?

Our friend Chad, a paleo superfan, was one of the first guinea pigs for AUTONOMY, so we always kept his morning cup in mind when we created it. Since then it's been really popular with the paleo and CrossFit community.
Are your products vegan?

Yes. We're big fans of sentient beings, so you won't be getting any animal products around here.
Are your products organic?

Some of our ingredients are organic (e.g. our mushrooms), some are not. The most important part of our decision to work with a supplier is that we trust them to provide the highest quality ingredients whilst looking after their employees and the environment.
Is this just for breakfast?

Nope. You can use AUTONOMY anytime you like. A lot of our customers even add it to oatmeal, yogurt, smoothies or just squeeze it straight in their mouth. You're in charge around here.
Are your products gluten-free?

We're not against a good old door-stopper of sourdough with a slug of jam, but AUTONOMY is gluten-free. For people with particular sensitivity, it's worth noting that they may be packed in an environment that handles gluten.
Do you add sugar?

Though some of the whole foods we use contain small amounts of naturally occurring sugars, we'll never (ever) add sugar to our products.
Are your products Non-GMO?
Is AUTONOMY a diet food?

We didn't intend to create a diet food but that said, if you are replacing processed foods and snack bars with AUTONOMY, you'll be eating less sugar and more nutrients which (we've found for ourselves) keeps us satisfied, energized and consistently tearing through our work and work-out goals.
Where do you get your matcha from?

Full disclosure: we were floored when we started talking to (popular) matcha suppliers who said that their matcha contained trace elements of lead (!) and needed a Prop 65 statement). So we searched up and down Japan for the best growers we could find. The resulting matcha is a shade-grown tencha with a smooth, fresh taste that Patrick's wife Angel says is the best matcha she's ever tasted. And she's fussy about her matcha.
How many servings are there in one tube?

That depends on how creamy you like it. There are 10 servings in a tube, though we like to use around 1.5 tbsps when we're feeling particularly devil-may-care, which is around 7 cups.
Do I need to refrigerate it?

Nope. We created AUTONOMY products so that you can use them anywhere, anytime, on-the-fly. That said, each tube contains a significant amount of high-grade medicinal mushrooms, so storing it on your dashboard mid-summer is not ideal for keeping the flavors fresh. We keep ours in the fridge when we're not traveling and use it within a month (though it's usually gone within a week).
Can I drink AUTONOMY whilst pregnant or nursing?

Whilst our products are all formulated with your optimal health, energy and focus in mind, we recommend consulting your physician before trying new functional products if you are pregnant or nursing.
Do you have an affiliate programme?

We sure do - find out more here.